STRING LENGTH REFERENCE
A guide to know what length to buy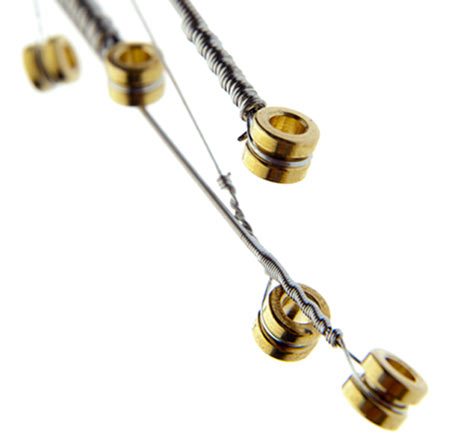 DETERMINE THE RIGHT FIT
How to Get Started
To determine the length of the strings that will serve your purpose, select the string with the tuning post nearest the nut and take three measurements;
from the ball end to where the string rests on the saddle;
from the saddle to the back side of the nut;
and from the nut to center of the tuning post.
Refer to our string specifications drawings. You will want full thickness of the string to rest in your nut slot, and have your string's taper to come to its thinnest measure before it reaches the tuning post. If full thickness or any portion of the taper is made to wrap around your tuning post the string is likely to snap at the core as you bring it to tension.
Guitar strings .102 and larger, and bass strings .114 and larger are offered in several lengths to serve your specific purpose. Thinner strings are wound out to a universal length appropriate for all scale length instruments.
All long length string purchases will be followed up on to determine that long lengths are required by your instrument.
If you are certain - after following the above procedure, and referencing our specifications - that long length strings serve your intended purpose, you can indicate this in the notes portion of your order form. This will help expedite your order.